BMX | MTB | Scooter | Skateboard
Is skatepark your second home? Or do you only begin your adventure with BMX, skateboard or scooter? Whatever the answer is - you came to the right corner of the Internet. We are an extreme sports brand from Luxembourg. We are crazy about BMX, MTB and scooters and we want to share our passion with you. You can find here high quality gear for MTB, BMX and scooter riders, both beginners and pros.
Perfect gift for bike, BMX and scooter riders
---
Funky design
Who said protective gear had to be big, black and bulky? Our products are light, colorful and - most importantly - safe. All to give you maximum protection while riding!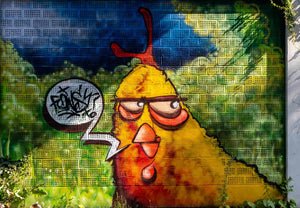 Power of diversity
We believe that skateparks and streets are for everybody – guys and girls, kids and grandpas, boomers and millennials, all sexes, all races. With our products we want to bring more diversity to the skate community.
Bad-ass tech
Why should you risk an injury? Vacation in bed is every rider's nightmare! Just wear a slim and sleek protection .. and Ride More! We run an extra mile to provide you with the best quality BMX, MTB and scooter products. They are all designed in Luxembourg and tested (heavily) by local riders before the launch.